So I have been gone quite a bit lately, hubby has been freaking out as it seems we've had babies hatching out nearly every week.
My inlaws Muscovy hatched out 15 ducklings, have about 5 left, if anyone wants them, $5 each.
Was in Oklahoma last week. Brought 5 little Showgirls with me. Sold them to a lady in Texas. Also picked up 5 Showgirls and 1 Silkie.
The Silkie: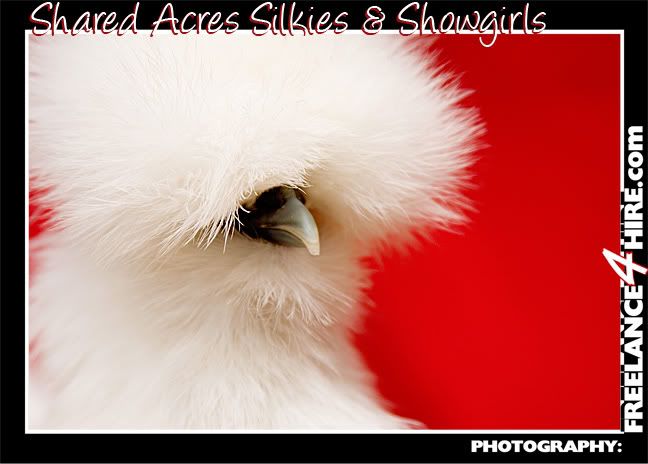 The two white Showgirls after playing in the water.
Also got 2 buff Showgirl babies as well as one Splash baby.
Have a couple of black Showgirls that hatched out last weekend, $15 each if anyone wants them. Have some more that are supposed to be hatching today or tommorow. Also have some mutt chicks (game cock & RIR) for $3 that are hatching now.